Type de poste : Affectation ou contrat Ville : À l'étranger – divers
Expérience requise : 3 ans Statut : Liste de rappel
Description du poste

Do you want to make a difference?
Join the world's largest humanitarian network. The Canadian Red Cross Society (CRCS) is a not for profit, humanitarian organization dedicated to helping Canadians, as well as the most vulnerable throughout the world.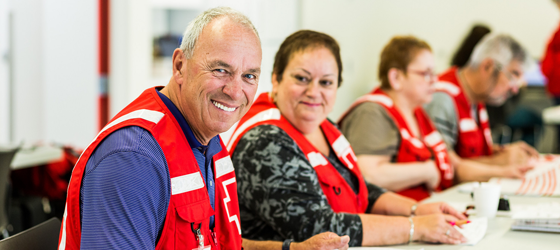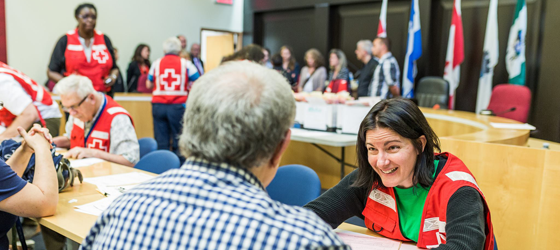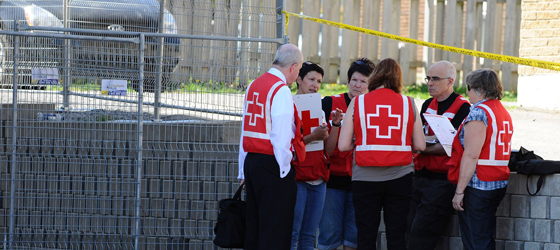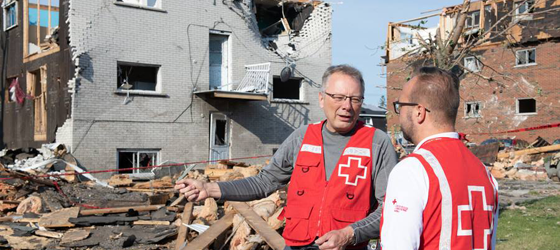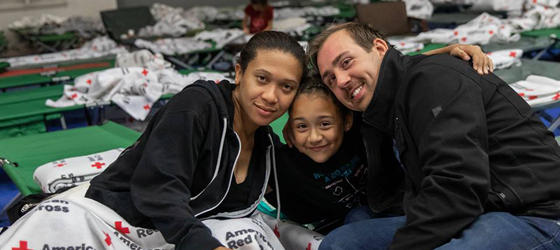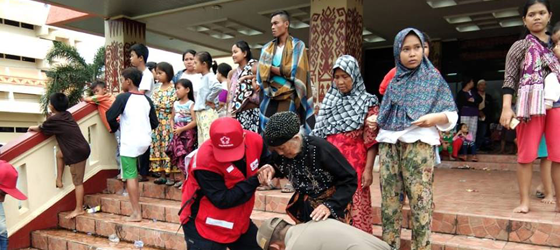 Anticipatory Recruitment - Emergency Response Unit (ERU)
In-Patient/+or Outpatient Department Medical Doctor Delegate (IPD/OPD MD)
The Canadian Red Cross – International Operations is seeking experienced In-Patient / +or Outpatient Department Medical Doctor professionals to join our Emergency Response Unit (ERU) delegate register! When you apply to this selection process, you are not applying for a specific job, rather you are applying for a position on the ERU register, to be called upon for future emergency deployments, as and when the need for your professional skillset is required. As opportunities become available, applicants who meet the qualifications may be contacted for further assessment.
Background
An ERU is composed of trained personnel (whom we call delegates) and state-of-the-art equipment ready to deploy at short notice nationally or internationally, to some of the most remote regions of the world, providing medical and healthcare aid to anyone affected by disasters and emergencies. ERUs may augment, or temporarily replace damaged or inaccessible local infrastructure with logistical, communication, administrative, clean water and sanitation support.
This opportunity means that if you are selected to be part of the ERU In-Patient / +or Outpatient Department Medical Doctor register, your application will be reviewed on a rolling-basis, and should you meet the role qualifications, we will contact you accordingly once there is a direct requirement for your profile and start you on the path of deploying with us as a delegate!
Requirements
To deploy with us on national or international missions as an ERU In-Patient / +or Outpatient Department Medical Doctor delegate, you must have:
Academic qualification in medicine with specialization in general medicine, family medicine, internal medicine or other appropriate specialty area

Current Professional Registration (registered and in good standing) in Canada or the United States of America

Minimum 3 years professional clinical experience

Experience managing and supporting other staff and/or students in professional field

Experience living and working in a cultural context other than their own

Professional experience working in low resource, humanitarian or disaster contexts

Experience administering basic wound care and delivery of in-patient care to post-operative patients

Professional experience in: tropical medicine, emergency/disaster medicine, outbreak management, obstetrics, pediatrics, rural and remote medicine or other relevant areas is an asset

Preferred experience in medical support to early rehabilitation in acute settings

Previous international experience in a humanitarian context

Availability to deploy on short notice—48-72 hours and on unaccompanied missions of 4-6 weeks

Excellent physical & mental health with the ability to complete and maintain a thorough medical screening and receive medical clearance prior to departure in the field

Completion of mandatory online courses and in-person training as required upon selection and onboarding

Successful completion of Vulnerable Sector criminal record and professional reference checks
You will stand out if you have:
Fluency in additional languages (French, Spanish, Arabic & Mandarin are major assets)

Experience working in an emergency context

Experience living/working in hardship and/or low-resource environments

International driving license OR experience driving standard transmission

First Aid/CPR certification

Previous experience working/volunteering with the Red Cross or Red Crescent Movement

Preferred professional certification or post-graduate qualification in emergency medicine, tropical medicine, humanitarian affairs or other relevant field

Skills in training, facilitation, coaching and development of staff and volunteers
Working conditions
What we offer our delegates:
Want to foresee how you will make a difference? Visit our following websites below to get a glimpse of what we do, aspire to be one of our many current delegates, locate where we deploy, and much more!
To apply